EXO's sehun

EXO Sehun, Emma Stone, Léa Seydoux, Jennifer Connelly in one photo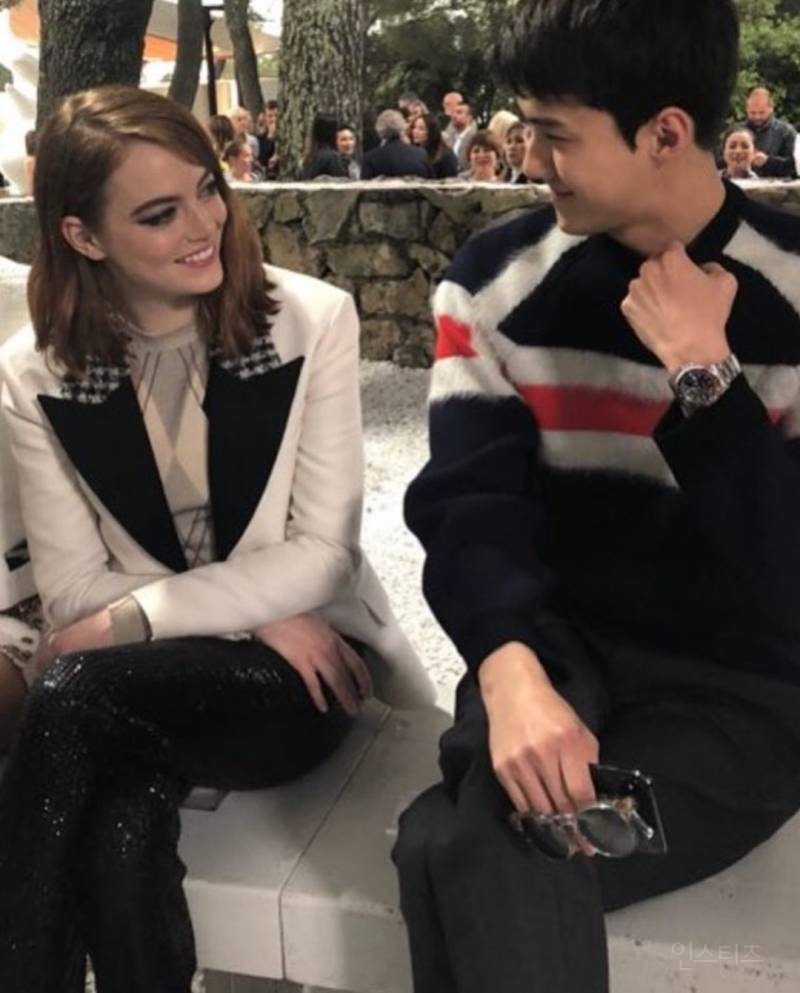 I think he will now be called 'Louis Vuitton Boy' following 'Who's that boy'
Source
Instiz: Idol selected as the best-dressed man at Louis Vuitton's fashion show
Comments
우르르르르
Wah it's cool to see a photo of him with Emma Stone..
EXO (엑소)
As expected of Sehun
발랄라랄라
His face is doing so well
앙글
Sehun's cool
이름이 몰까?
Emma Stone…. daebak
황욱희
Wow he's daebak handsome
빛을 쏟는 하늘
Wah he looks so good in that last photo..
봄에는 벚꽃
Wah daebak
강혁
This is already his second time chosen as the best dresser ㅜㅜ
유리
It's his second time apparently…. Hoony's the best
EXO SVT NCT
Cool Sehun…
딩셉션
ㅜㅜㅜㅜㅜㅜㅜㅜㅜㅜㅜㅜㅜㅜㅜㅜㅜㅜㅜㅜㅜ Sehun-ah… ㅠㅅㅜ
김상균… 당신… 최고야
Wow I thought he went to his hometown as soon as I heard he went to France
loey_61
Wah it looks like EXO members become best dressers whenever when they attend fashion shows
얏삐
k…… the sample of young, rich and handsome
안때나
Louis Vuitton boy ㅋㅋㅋㅋㅋㅋㅋㅋㅋㅋㅋㅋㅋㅋㅋㅋㅋㅋㅋㅋㅋㅋㅋㅋㅋㅋㅋㅋㅋㅋㅋ
오세훈(눈.눈)
God Sehun…. I love you..
쏘THE
k…… the sample of young, rich and handsome
엑소행복하기만해
You even survived on gettyimages… handsome…