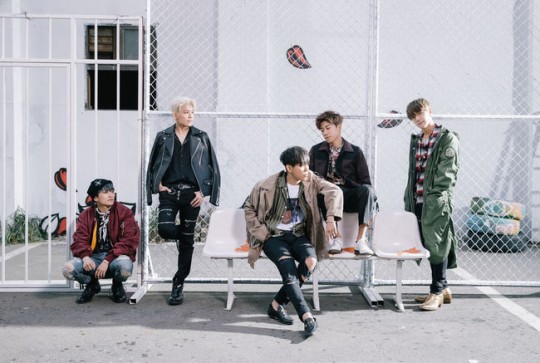 Source
OSEN via Naver News: Sechskies to make a guest appearance on 'Oppa Thinking' [♡ 545]
Comments
whjm**** 458+ 25-
These Sechskies guys are good at varieties. ㅋㅋ I'm anticipating on how much laughs they will give to the viewers…. ㅋㅋ
myun**** 421+ 35-
Please show up on Knowing Bros too. Random words party
wsys**** 356+ 22-
I recently watched a variety show with Sechskies, and they were so hilariousㅋㅋㅋ I'm going to watch this one as well
mand**** 325+ 21-
I think there will be a super hilarious video!! I'm anticipating ㅋㅋㅋㅋㅋㅋㅋㅋㅋㅋㅋㅋ I'm happy just by thinking about it.
jyk2**** 91+ 7-
Oh~~ Sechskies was funny on the bar showㅋㅋㅋ
jjh1**** 87+ 8-
This will be my first time watching this show thanks to Sechskies. They are really funny on varieties, so I'm really anticipating.
oneg**** 83+ 7-
Promotional videosㅋㅋㅋㅋoh it's hard not to be anticipating
6kie**** 72+ 6-
I'm anticipating so much!!!
osec**** 64+ 6-
Oh yeah!! Sechskies is going to be on a variety show!!ㅋㅋ
yuns**** 49+ 8-
What? What is this again? Don't know why, but Oppa Thinking and Sechskies match well ㅎㅎ
smdu**** 37+ 5-
I've never watched this show, but I will since Sechskies is showing up.
sumi**** 36+ 5-
Wow!! Doing so many varieties after the promotion of their albumㅋㅋ But thank you~~ Anticipating
syzz**** 20+ 0-
I saw them on Weekly Idols, and I laughed so hard! ㅎㅎ They are really good at varieties! I'm anticipating! I will definitely watch this one