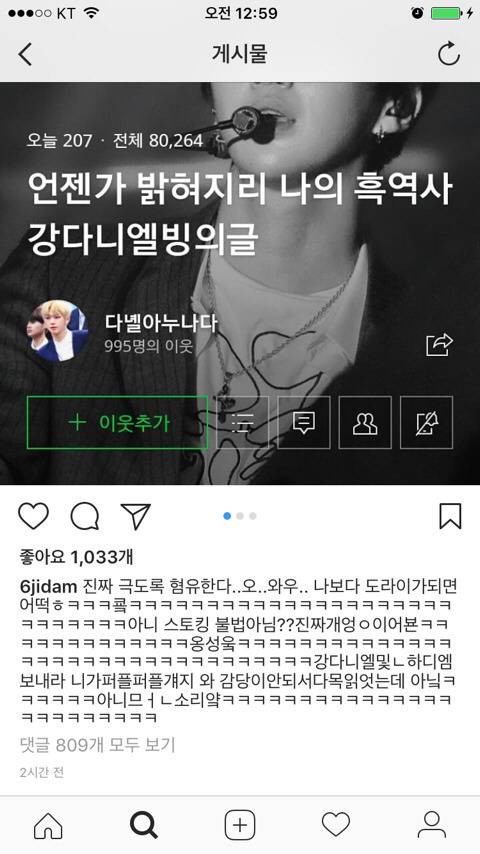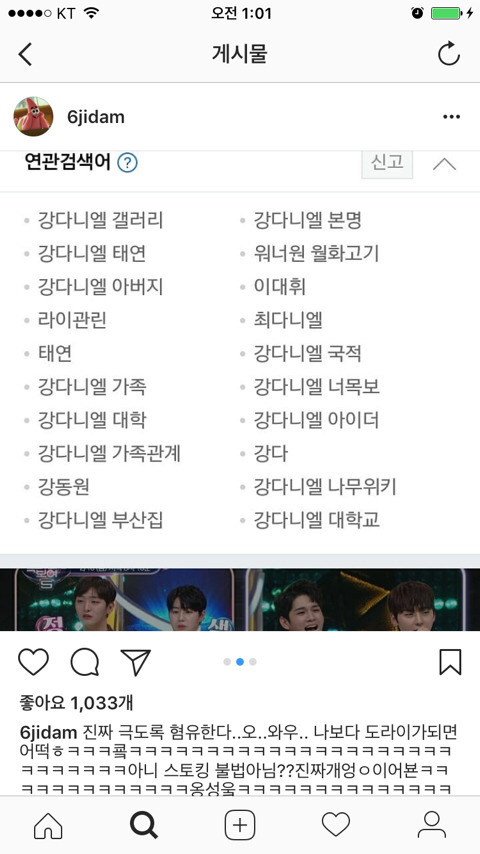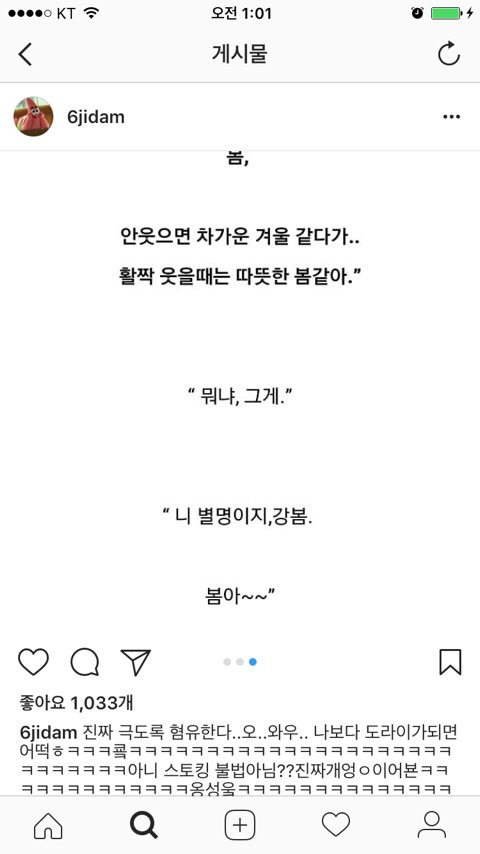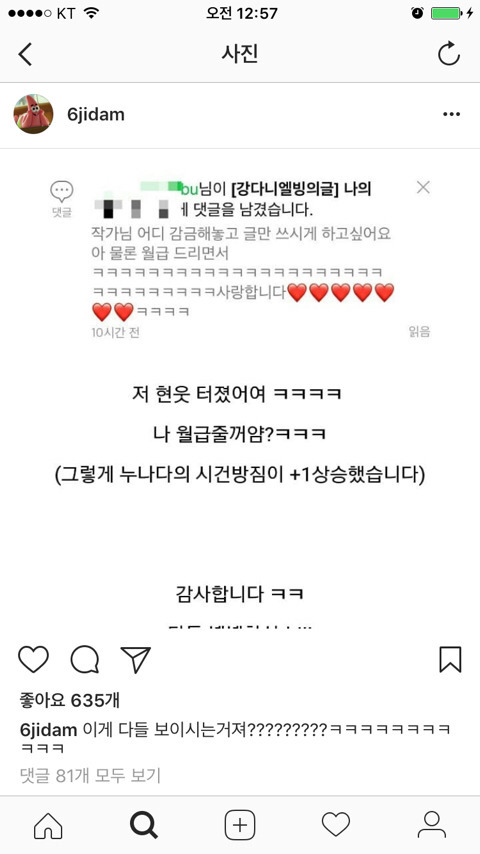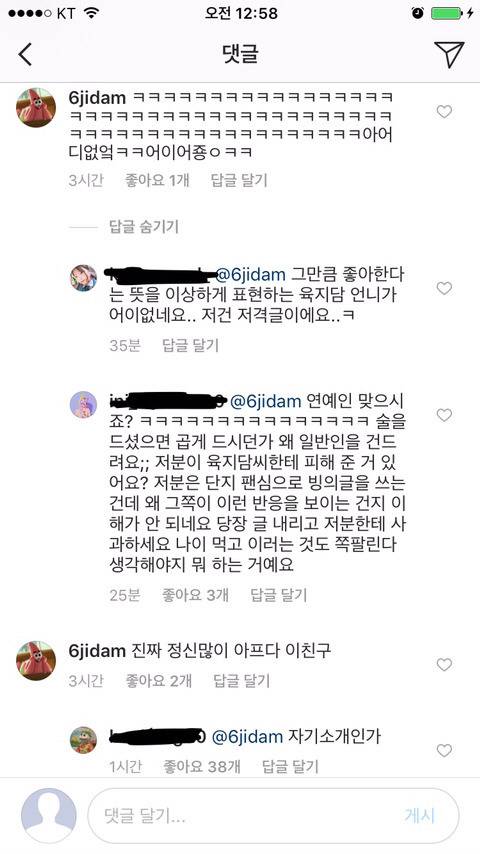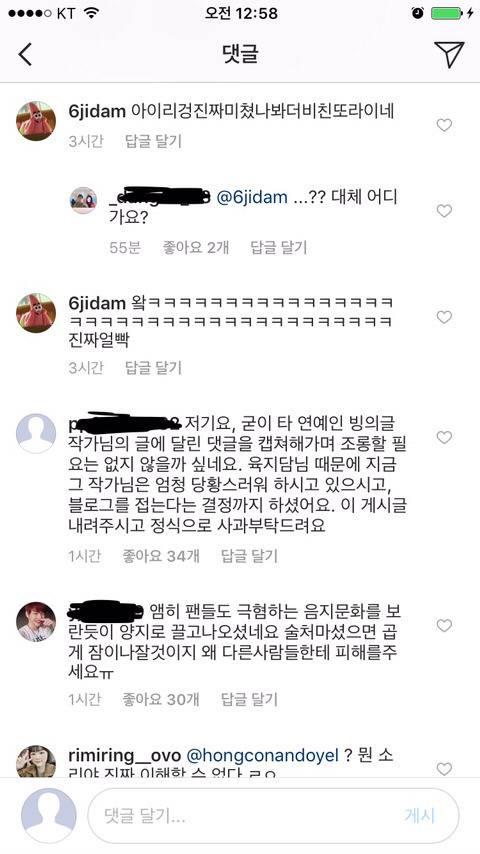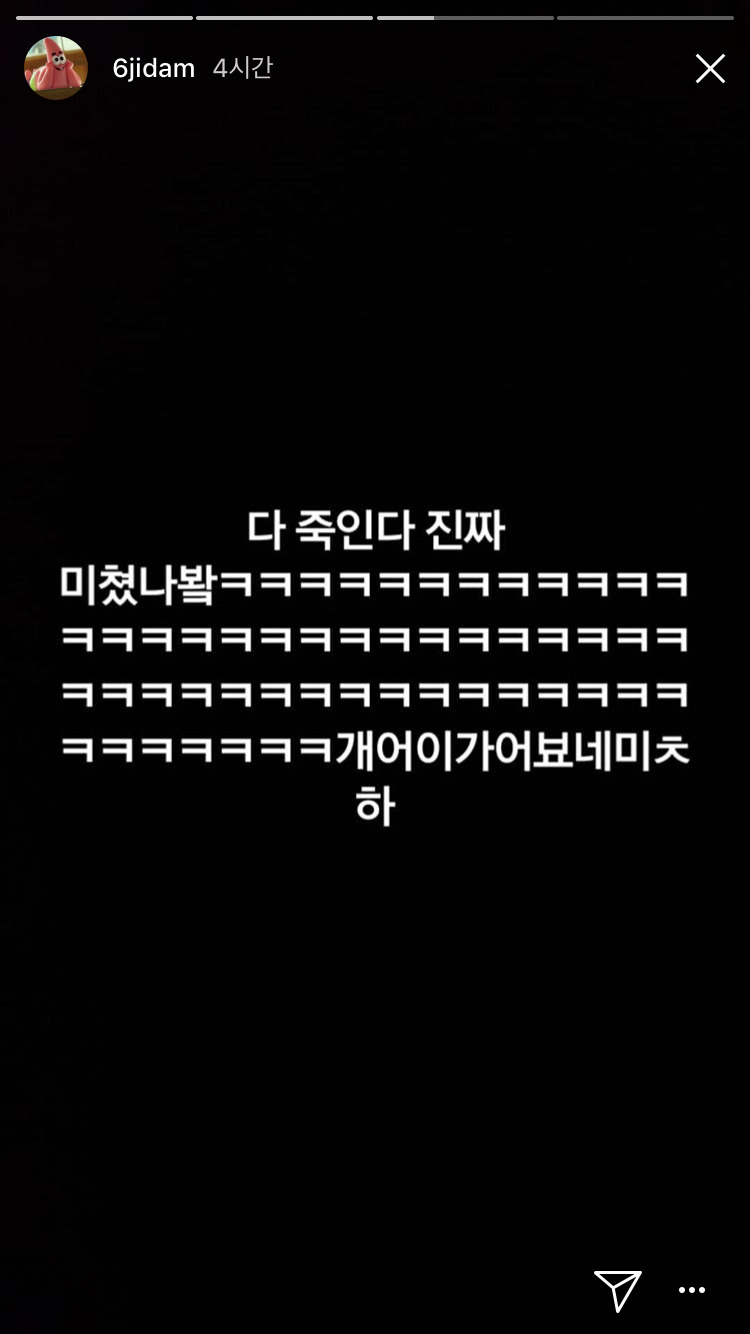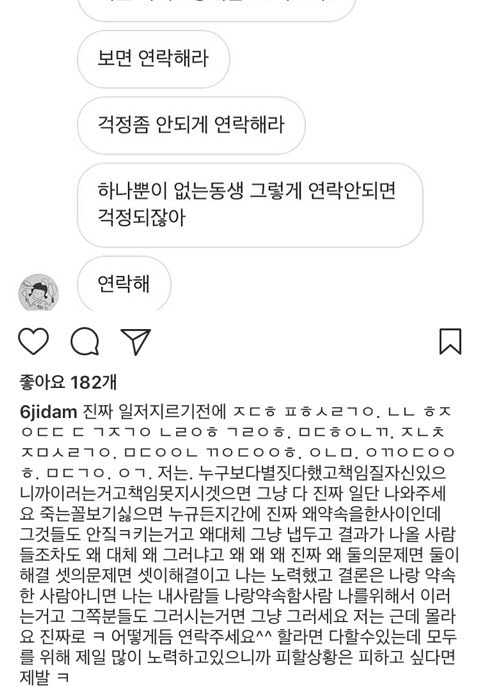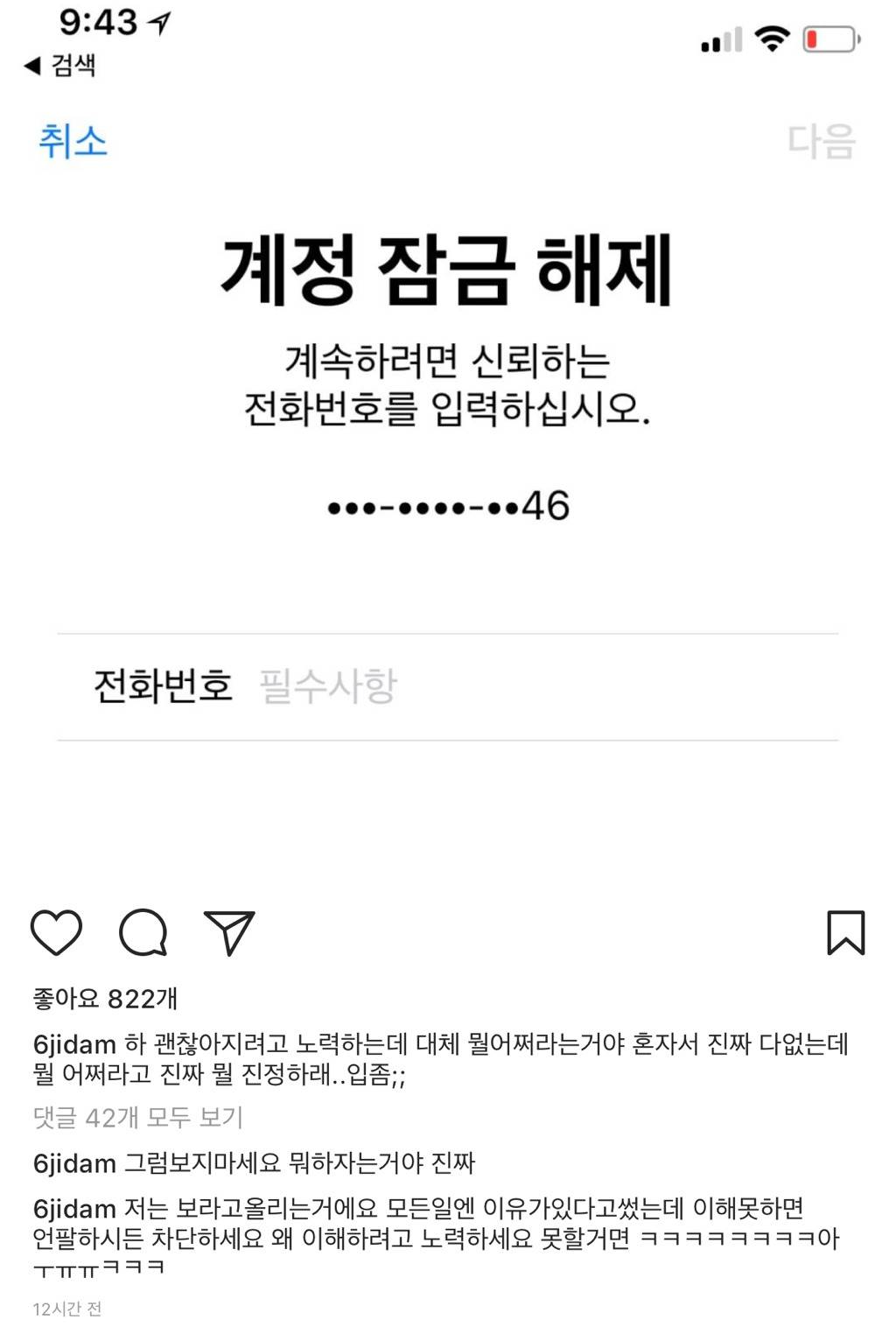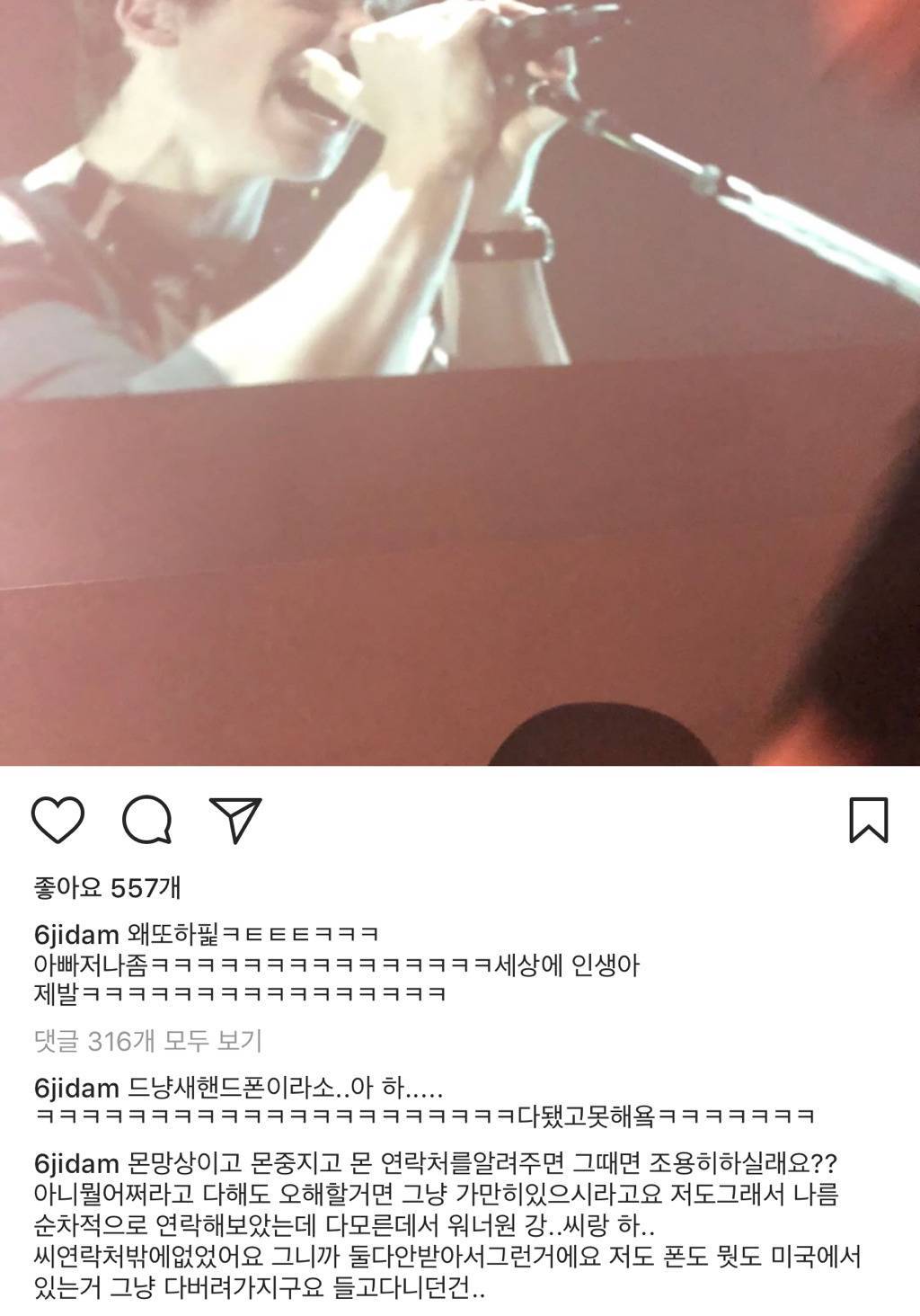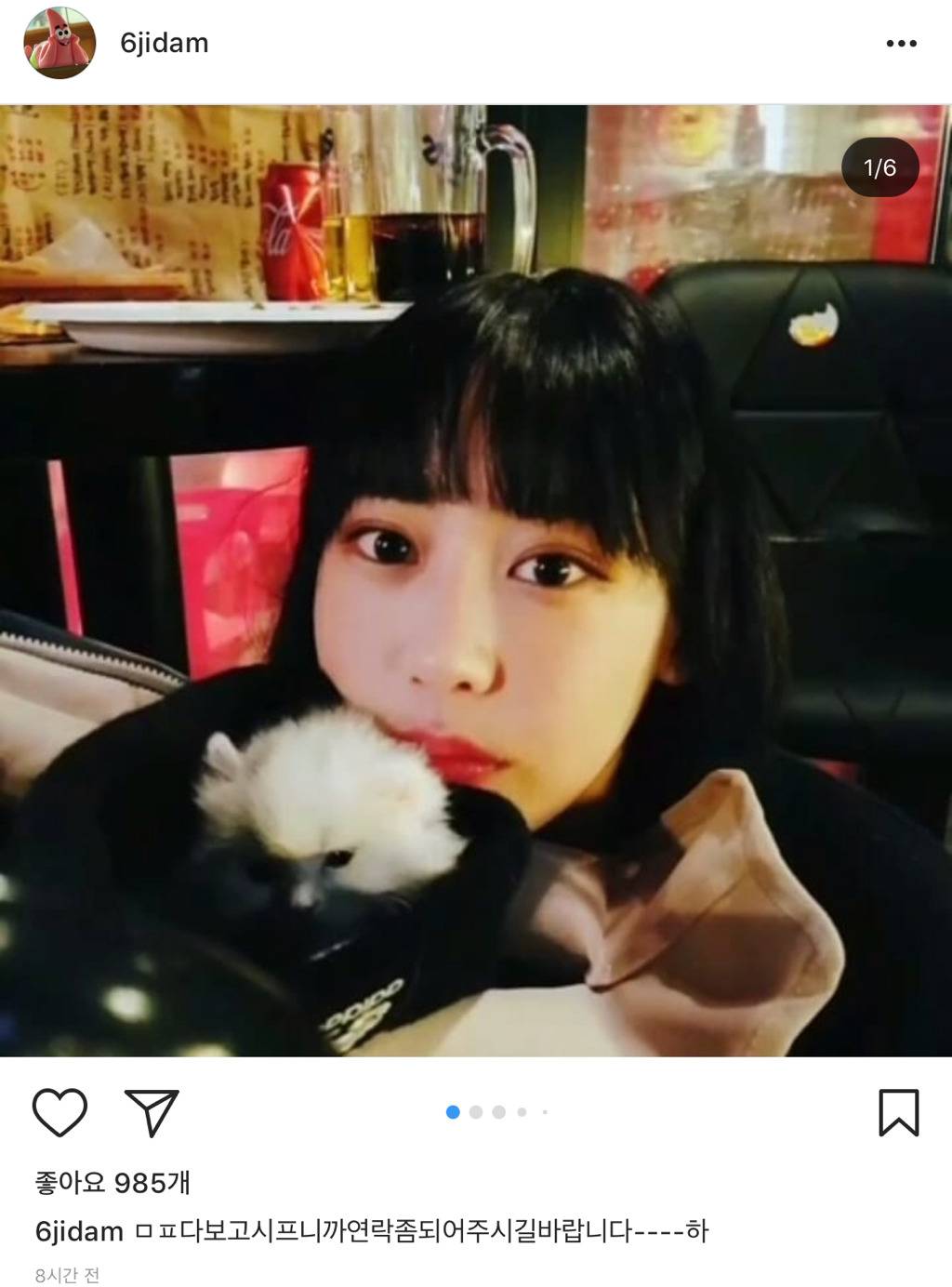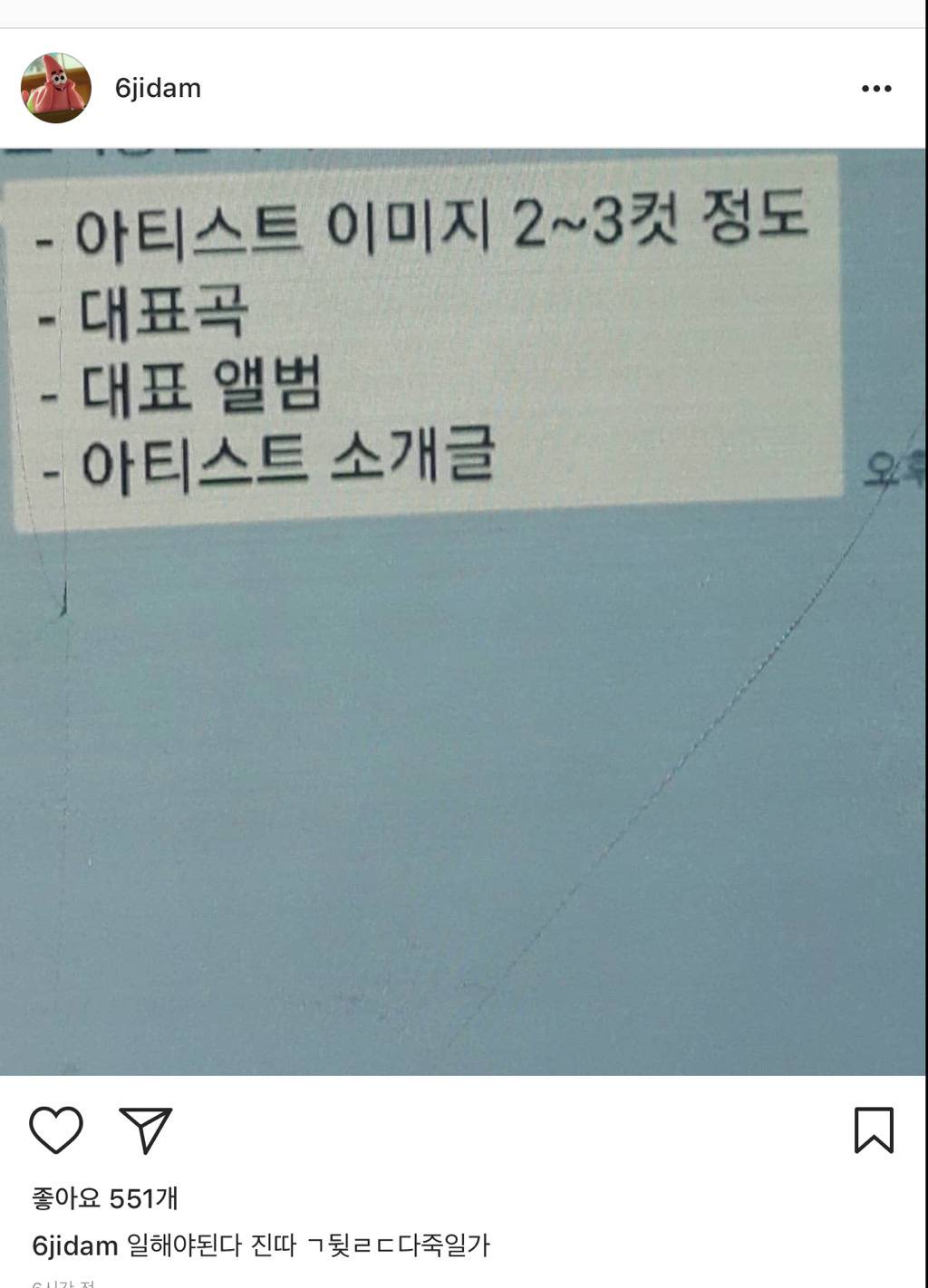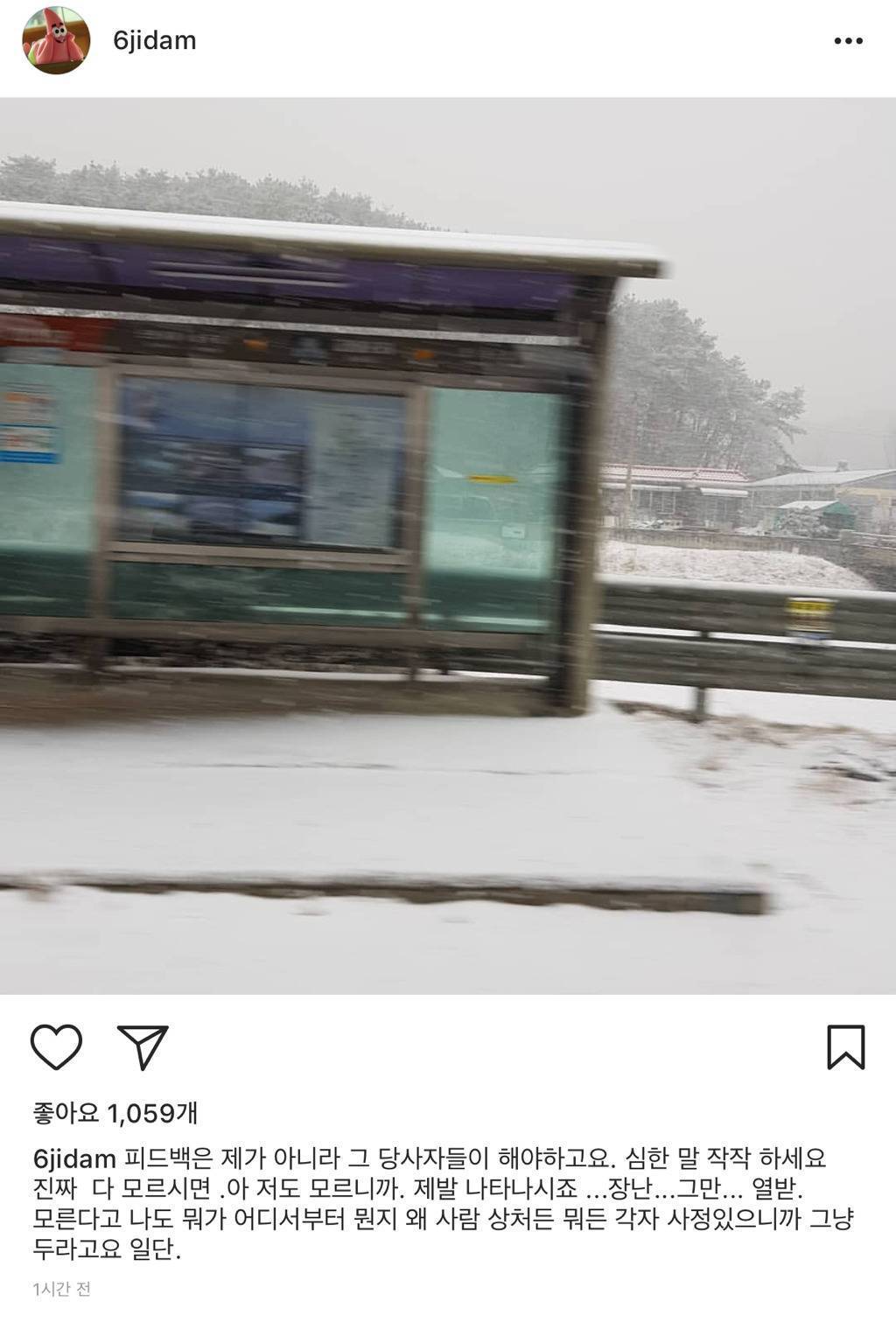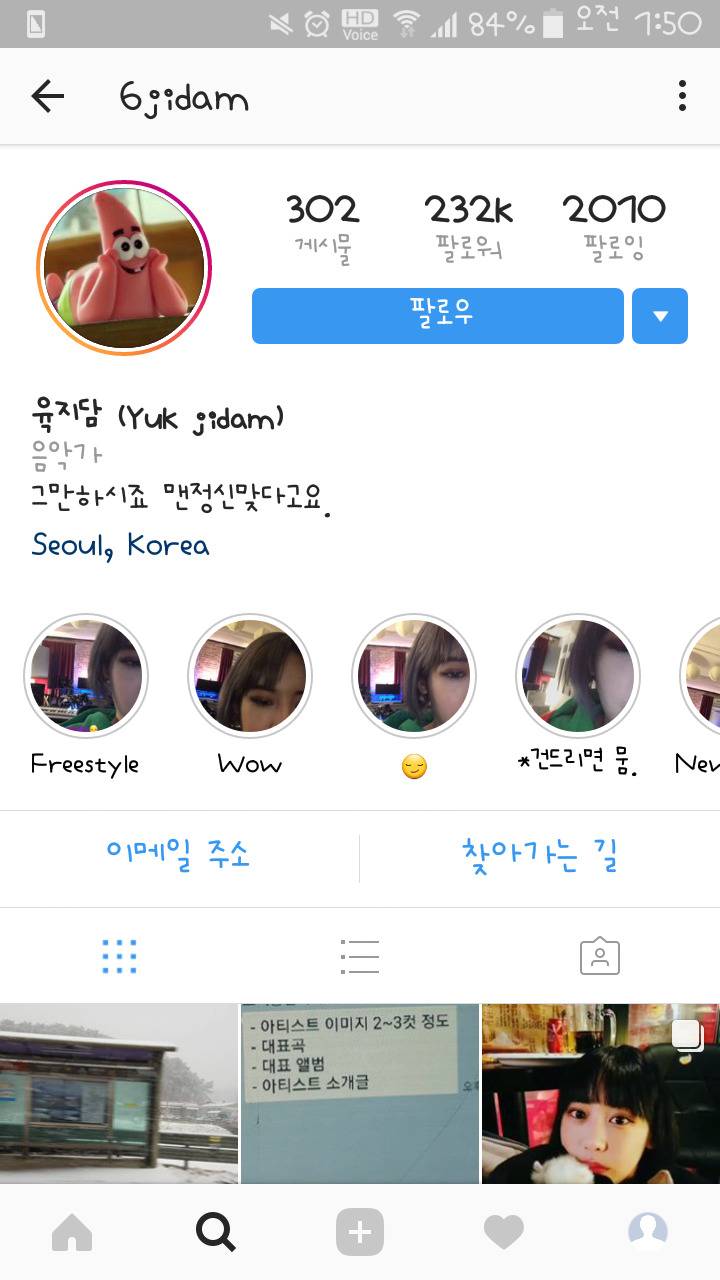 Source
Instiz: Yuk Jidam's Instagram posts (Feat. Kang Daniel)
Comments
스탠딩 에그
…? Why are her words all over the place like a drugged person?
Adorable mind
What. Is she trying to say she'd been dating with Kang Daniel, and there was a person stalking her, and that the fanfic was the story between herself and Kang Daniel…?
닥터 김
What is she saying seriously,,,?
박지연
What is she saying…
휴휴흏
Looks like Yuk Jidam is trying to say someone wrote a fanfic based on her very own story with Kang Daniel…
금단
This is definitely written in Korean, but I can't understand a single thing.
Giri Boy
The contents, the sentences are weird and there are so many typos. Lacks credibility
페이퍼 클라우드
Those DMs are from DC Inside Male Celebrities Gallary. I'm 99.99999% sure they're fake
김성규,
She said she's not drunk, but why does she type like that; Is she trying to look cute.
젤리먹고싶다
Even an elementary school kid would describe a situation better than her….
플러피넬
Is she drunk…?
뭘와
The blog owner seems flustered too….
정2룬
True or not, she's so rude to the other party….
동글자두
I can't understand what she's saying….
SHERANDJ
Did she update her Instagram after drinking?
머스크
She didn't drink apparently
슈퍼스타정세운
Please remove those DMs. There's a high chance those are fake
닉네임1451574522
I don't think she's okay…. She should visit a hospital
플러피넬
No matter what you two's relationship was like in the past, it's not right to do him harm like this…..ㅎㅎ Hope you stop doing what you're doing…..
태연아주현아
Aigo
홍재희
Are they in Korean?
나만 너를 모른 채살아온 것만 같아
If you want to write something, please write properly
세상에서제일귀여운거그거도경수다
How did she find that fanfic?
BTS 알엠
What is wrong with her..
잉깅이
What did Daniel do to deserve this….
위너 세리
The typos….
f(x)
What is she trying to say ㅋㅋ
조희망
Mistaking a fan as a stalker/sasaeng, just because the fan's fanfic was similar to her own story is a bit too… um….
KEKEN_O4O6
Hul. Is that why she's like that..?
형구의여자친 구는나
?? How old is she to be acting so childish….
조희망
My major is Korean… But for a sec, I wondered if I have dyslexia….
태희혜교지현이
Is what I'm reading in Korean language..
AOA 크림
Not sure if they actually had dated in the past, but please meet someone normal…
그대의봄아름답기를
Was there something going on between them
트로이 시반
There are a lot of fans who don't read fanfics. How did she find that post???
뭐라구여?
Please let go of Daniel..
가인 카니발
This is as difficult as Geunhye language ㅎㅎ;
mina
What's up with those consonants. Is she in her puberty or what.. Is her fingers drunken or what
박찌
Failed to interprete,,,,
아름다운김회장님
This makes me madㅠㅠ
후흐휴후
Yuk Jidam's life from now on would be harshㅋㅋㅋ
에이헵
A bit scary
강동원(姜棟元)
Please don't harm anyone and if you're mentally ill, please visit the hospital;
쭈YA
Why was Ong mentioned…?
강동원(姜棟元)
Apparently, he was the sub-character in that fanfic… In real life, they don't even have each other's phone numbers
강동원(姜棟元)
'Our Story',,,, What does she mean ?.?
걸스데이
What is this. Is this in Korean. Am I speaking 0 languages
강동원(姜棟元)
Does she have communication issues?…
realdefdanik
Those DMs are from DC Inside Male Celebrities Gallary
강동원(姜棟元)
Please don't harm anyone and if you're mentally ill, please visit the hospital;